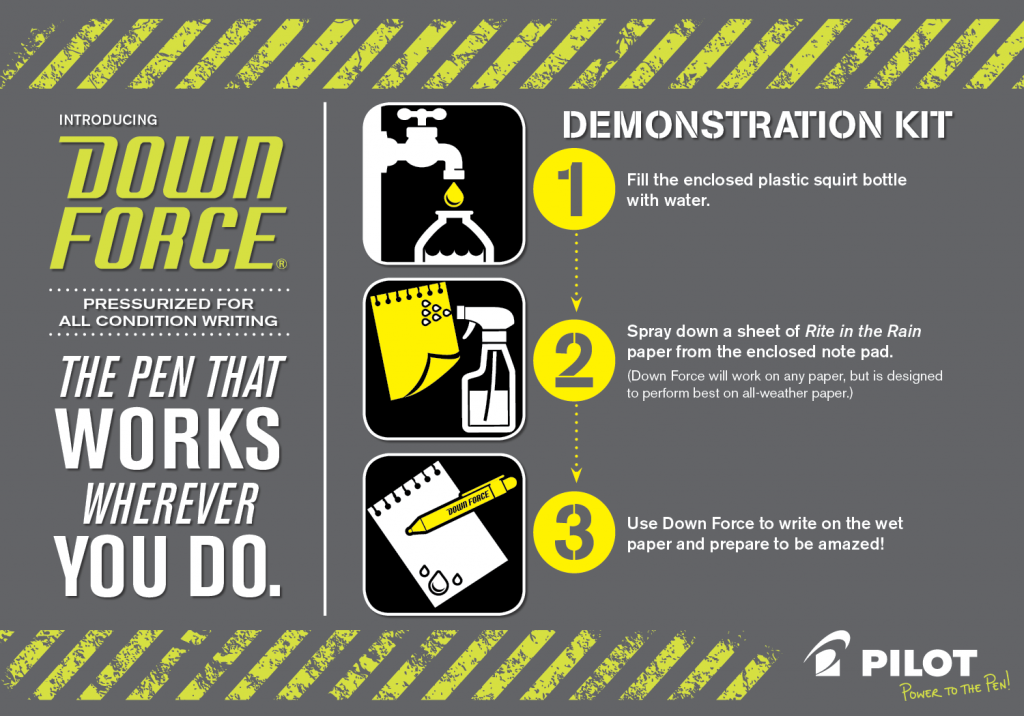 Project: The sales team requested a "demonstration" kit for the Down Force pen in order to show potential buyers how the product functions on wet paper. The container required a label on the inside, and the goal was to communicate how to use the contents of the kit in a fun, graphic way, while maintaining the aesthetic from the Down Force retail blister packaging.
Solution: Since one of the target demographics for the Down Force pen is people who work in extreme conditions, I decided to use iconography similar to what might be found in mechanical instructions or a safety manual.

Project: An advertisement for the Down Force pen was needed for publication in Office Products International (OPI) magazine.
Solution: I utilized the typography and color palette from the Down Force packaging and chose a neutral background depicting a storm, since the pen is marketed for functionality in all-weather conditions. I chose to highlight the logo and the QR code to vote for Down Force in a "best of writing products" contest.