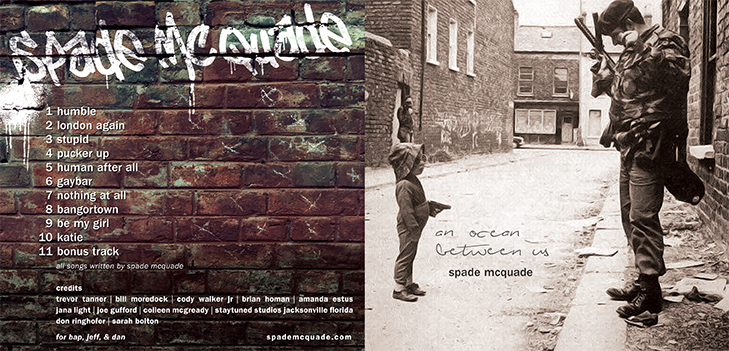 Client: Jacksonville, Florida, based Irish folk rock musician Spade McQuade.
Project: Spade needed a simple CD sleeve for his upcoming album, and provided an image that he wanted to use for the front.
Solution: I took the brick wall element from the photo and used that for the back, focusing on creating a gritty feeling to match the mood of the photo.