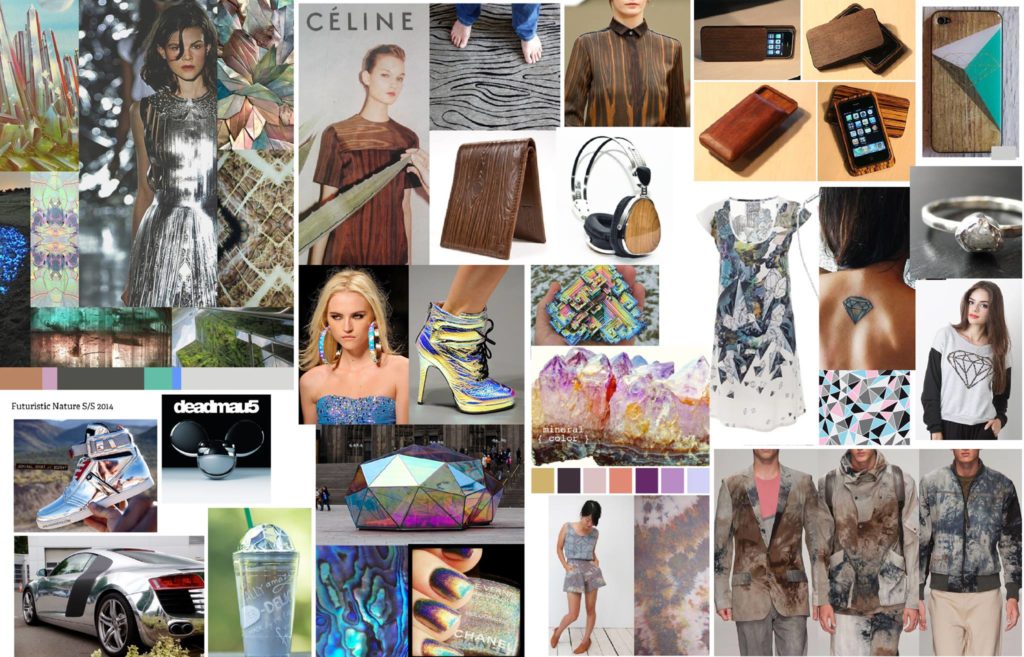 Client: Pilot Corporation is a leading manufacturer and marketer of writing instruments in the United States and Japan.
Project: The Marketing team asked the Creative Services team to create mood boards to brainstorm a new brand identity for an upcoming product release. We were encouraged to predict trends for the upcoming year via fashion and technology.
Solution: The aesthetic direction I chose for my mood board was centered around organic textures and patterns found in nature juxtaposed with applications in modern, synthetic media. The main trends I chose were chrome, iridescent, wood grain, geometric inclusions, and marble pattern.